The Top 10 Battle Royale Games to Play Now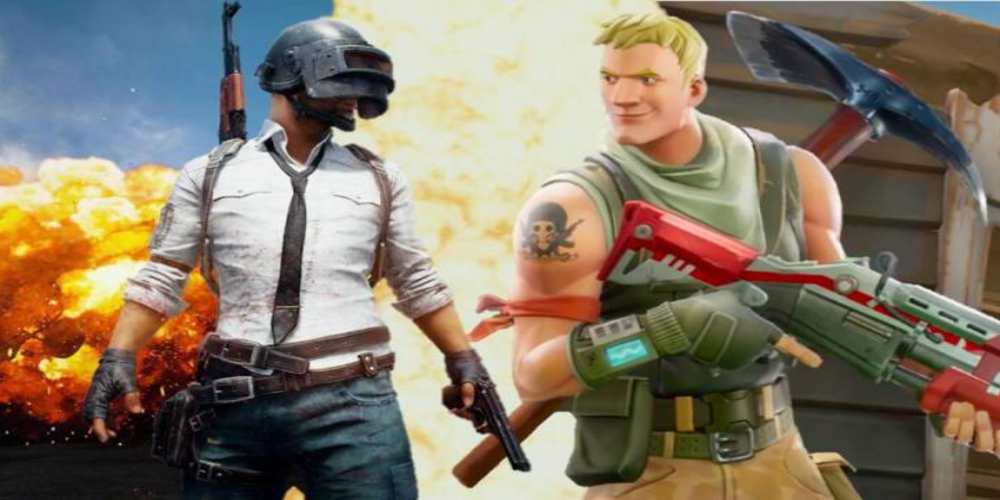 Battle royale is one of the hottest genres in gaming right now, and with good reason. This intense, high-stakes style of play pits players against each other in a fight to be the last one standing. Whether you're looking for an action-packed shooter or something a bit more strategic, there are plenty of battle royale games available on PC right now that offer a unique take on the genre. Here are our picks for the ten best battle royale games out there!
1. Fortnite
Fortnite may have started out as just another zombie shooter, but it has since become one of the most popular battle royale games around, thanks to its vibrant cartoon graphics and fun building mechanics. Up to 100 players can drop into a single map where they must scavenge for weapons and build fortifications while trying their hardest not to get eliminated by their opponents. It's fast-paced, unpredictable, and incredibly addictive – no wonder it's so popular!
2. Warzone 2
Warzone 2 is an FPS from Infinity Ward that takes place in Verdansk – an open-world map that features iconic locations from all over Eastern Europe, such as Chornobyl and Pripyat. Up to 150 players can drop into this battleground, where they must fight enemy teams while avoiding airstrikes, gas clouds, and other dangers lurking in Verdansk's shadows if they want any chance at survival. The game also features some innovative game modes, such as Rebirth Island, which requires teams to capture objectives across multiple rounds before claiming victory!
3. Apex Legends
Apex Legends is Respawn Entertainment's entry into the competitive world of battle royales – and it doesn't disappoint! Players take control of one of many different characters (each with their own unique abilities) before dropping onto Kings Canyon's huge island map filled with weapons caches, vehicles, and enemies waiting for them at every turn! What makes Apex Legends stand out from other titles is its ping system which allows teammates to communicate without having access to microphones or headsets, making teamwork much easier than ever before!
4. Call Of Duty: Black Ops 4 - Blackout Mode
Blackout mode was introduced alongside Call Of Duty: Black Ops 4 back in 2018 but remains one of the most popular entries within this subgenre today largely due to its tried-and-tested formula featuring tight gunplay along with land-sea vehicles like helicopters or armored trucks depending on your strategy preference!. Up 120 players can join forces online either solo or up three squads competing against each other over multiple maps, including Nuketown Island Alcatraz Firing Range, giving gamers plenty of choices when it comes time to pick their next battlefield destination!
5. PUBG Mobile
PUBG Mobile might be overshadowed by Fortnite these days but don't let that fool you; this title still stands strong amongst competitors offering realistic gunplay loads, customization options, and an expansive selection of maps set in both urban and rural environments alike, regardless of what type environment prefer playing through PUBG has something, everyone! Whether wanting challenge yourself solo in squad-based matchmaking mode or even compete in tournaments held throughout the year, PUBG will give you all the thrill and excitement needed deathmatching experience!
6. Creative Destruction
Creative Destruction adds a creative twist classic BR formula allowing gamers to unleash their inner architect dropping blocks structures to help gain a tactical advantage over adversaries new crafting system gives users unlimited possibilities for creating tools to aid victory, whether simply barricading themselves in favorite hiding spots fashioning deadly machines destruction protect designated zones objective-. With fast-paced gameplay and 12 unique maps to choose from, Creative Destruction perfect title for those who like to combine creativity, destruction, epic battles royal combat!
7. Stand Out: VR Battle Royale
Stand Out VR Battle Royale sets itself apart traditional genre being the first virtual reality BR game market, immersing gamers immersive 3D environment unlike anything seen video gaming spectrum to date*. Players are limited to 30 minutes to survive virtual worlds created by developers Opposable Games using HTC Vive Oculus Rift headsets in order to eliminate opponents claiming top spot leaderboard, enabling truly feel inside the world battling foes until the very end.
8. Cuisine Royale
Cuisine Royale takes everything love about battle royales turns upside down, setting the stage for food-related fights, mayhem, kitchenware guns, buckets, chicken feet shield?! Yep, nothing too crazy here 'Cuisine Royale' adds humorous flair standard gunning down enemies instead of throwing frying pans their chance to earn goodies and rewards, completing daily challenges conquering leaderboards previous titles mentioned list make sure checkout Cuisine Royale at least once definitely won, leave disappointed if quirky humor is quite a cup tea.
9. Ring Of Elysium
Ring Elysium keeps things interesting, introducing weather conditions and dynamic elements that affect player movements drastically, forcing craft strategies accordingly instance, using cable cars to traverse mountainous regions quickly and efficiently to avoid incoming blizzards and risk losing footing and slippery snow-covered grounds*. As far as customization goes, Ring Elysium proudly boasts the largest avatar selection found across the entire catalog, allowing create a look with complete individualistic flair and personality desire to add an extra layer of personalization gameplay.
10. Spellbreak
Spellbreak combines magical spellcasting and frenetic PvP action together to create a truly unique experience never seen before within the BR genre*. Gamers select two different classes to customize the character's loadout, select spells that suit playstyle, then dropped a large fantasy realm, team up allies, defeat opposing factions, unlock powerful arcane artifacts upgrade their magical armory, and aim for the ultimate victory round*. You'll find yourself casting fireballs manipulating wind, conjuring lightning storms, just regular day work Spellbreak, so jump ahead of the competition and start training magic spells today!