Activity & Workout Tracking Apps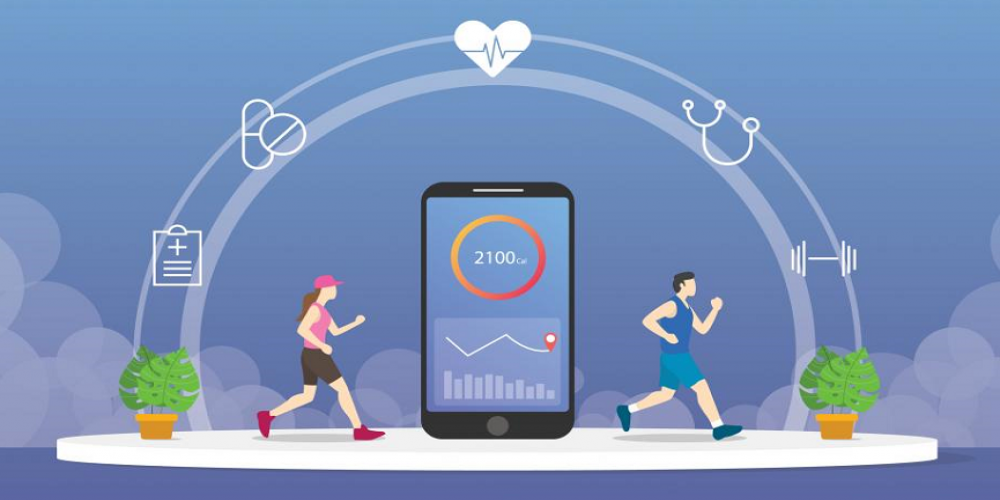 If you want to track your steps and workout progress, you can do it with your smartphone. There are fitness apps that are designed to do just this. These apps keep track of your progress, make you accountable, and even notify you when you need to get off your butt and get moving.
RunKeeper
RunKeeper is one of the apps that I use on a daily basis. It has a simple interface that tracks your runs, walks, and bike rides. You can use it without the GPS but you need to log in at least once a week to keep your account active. It has an audio playback feature and you can also see your heart rate during a workout. You can do a lot more with this app but I just use it for tracking my runs.
Sworkit
Sworkit is a brilliant workout app for those wanting to mix things up, with a huge range of exercises and workouts that can be done at home or when traveling. There are many workouts to choose from, each of which has different levels of intensity from beginner to expert.
The app can be used on its own or with a wearable and, although it's free to download, you do have to pay to unlock some of the features. However, I think it's worth the investment as it's a great way to keep fit, especially if you lead a busy lifestyle.
TrackMyFitness
TrackMyFitness is an Android and iOS app that allows you to create a personal profile and then track your activities. It also allows you to set goals and alerts you when you need to move more. The app records your data and allows you to monitor it over time, so you can see your progress. TrackMyFitness is free to download, but you can upgrade to one of their premium packages.
Fitbit
Fitbit is my favorite app to use because it's very simple and doesn't have a lot of extra things that I don't use. It will give you a daily summary of your steps, active energy, and calories burned. You can also track your water intake and weight.
Unlike some of the other apps, you don't have to connect to the app daily to view the progress, you can go back and look at your progress at any time. Fitbit also has challenges that you can participate in to help you reach your fitness goals.
JEFIT
A free app that lets you easily track your workouts. It has a huge database of exercises and lets you save/load your workout routines. It also has a section with many built-in programs.
JEFIT gives you the ability to track your workouts and bodybuilding progress. It lets you keep track of your body measurements (such as your biceps, chest, thighs, etc.). Also, you can use it to track your workouts (such as your chest, leg, arm, and back workouts). Finally, JEFIT lets you track your diet along with your weight and body fat.
Conclusion
As you can see, there are plenty of fitness apps to help you on your way to a healthier lifestyle. If you're not already tracking your fitness, there's no better time than now to start. Make sure you take your time to find the app that best fits your needs. Take a look at the features each app offers and see if the app syncs with the devices you own.
If you're ready to get started, you can check out these apps today. Also, if you have any questions, feel free to leave a comment!