Embracing Free Speech: X's New Approach to Political Discourse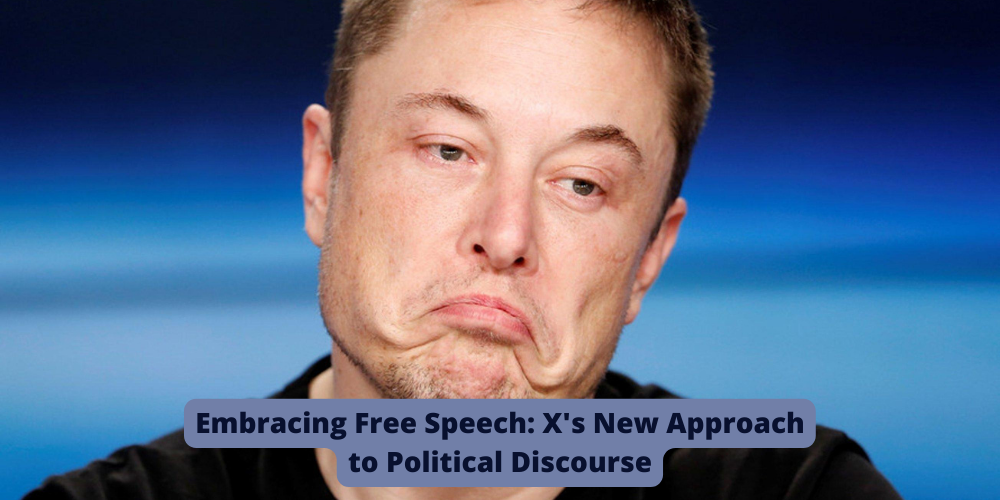 Stepping into the realm of political discourse presents unique challenges for any platform. In anticipation of the upcoming global voting cycles, X has outlined a new political content policy highlighting the pivotal role it plans to play in this dynamic landscape. Under Elon Musk's leadership, X embarks on a path to impact political commentary in a fresh yet responsive way, with the run-up to the 2024 U.S. presidential election as a significant backdrop.
At the crux of X's policy shift is a considered move towards a "hands-off" approach to political discussions in line with its "Freedom of Speech, Not Reach" philosophy. This paradigm allows all political viewpoints, irrespective of their validity, to be voiced, entrusting the discerning public to decide what holds merit. While historically, such an approach has seen its fair share of pushbacks, X reaffirms its commitment to bolster its core ethos of free speech with these recent policy updates.
The cornerstone of X's revised strategy defines its Civic Integrity Policy, which offers a safeguard during elections. Under this protection, efforts will be focused on countering harmful content, specifically the kind that might delude people into forfeiting their right to be a part of the civic process. This strategy meticulously balances the necessity to combat malicious content while steering clear from sensoring political debates which are indeed the lifeline of a thriving democracy.
In a quest to bring increased transparency, X plans to add visible labels to posts that potentially violate the Civic Integrity Policy. This would inform users whenever their post's reach has been curtailed, heralding a shift from the shadowban concept of the past. Users can now expect consistent performance metrics for their content instead of unforeseen variances based on the nature of their posts.
In conclusion, these changes demonstrate X's pragmatic response to the rapidly evolving world of political discourse, promising a transparent and diverse platform for political speech and engagement. The re-introduction of political ads underscores the balance they aim to strike between neutrality and responsible oversight. As we move closer to the next series of global elections, the effectiveness of these changes will be put to the ultimate test.